Biostimulants
We develop chemical biostimulants that stimulate or moderate plant responses, allowing improved growth in both optimal and adverse conditions.
Key facts about our biostimulants
Contain specific compounds, linked to plants physiological modes of action, that are rigorously tested in both greenhouse and field trials.
Compounds are regulated synthetic or purified natural products, which are toxicologically benign and environmentally safe.
Support sustainable crop production through improved crop quality and/or yield, better storage and reduced food waste.
Typically applied as foliar sprays or seed coatings.
Compatible with other farming inputs.
Contain no GM technologies.
Why do we need biostimulants?
Studies have shown that, in order to meet the demands of a growing population estimated to reach 9 billion by 2050, global crop production will need to double. This graph shows yield data for four major crops (maize, rice, soybean and wheat). By comparing the projected yields (solid line) and the yields required to reach this target (dotted line), it is clear that current yield growth rates are not sufficient, and that less desirable options for increased crop production such as using more land may have to be considered.
Closing this 'yield gap' is difficult, as increased regulation of agrochemicals are limiting input options for growers. Climate change is also causing crop yields to suffer. It is therefore more important than ever for growers to find novel, safe, sustainable ways to increase the yield efficiency of their crops. Biostimulants are considered a key part of a robust and sustainable crop production system.
Graph taken from: Ray DK, Mueller ND, West PC, Foley JA (2013) Yield Trends Are Insufficient to Double Global Crop Production by 2050. PLOS ONE 8(6): e66428.)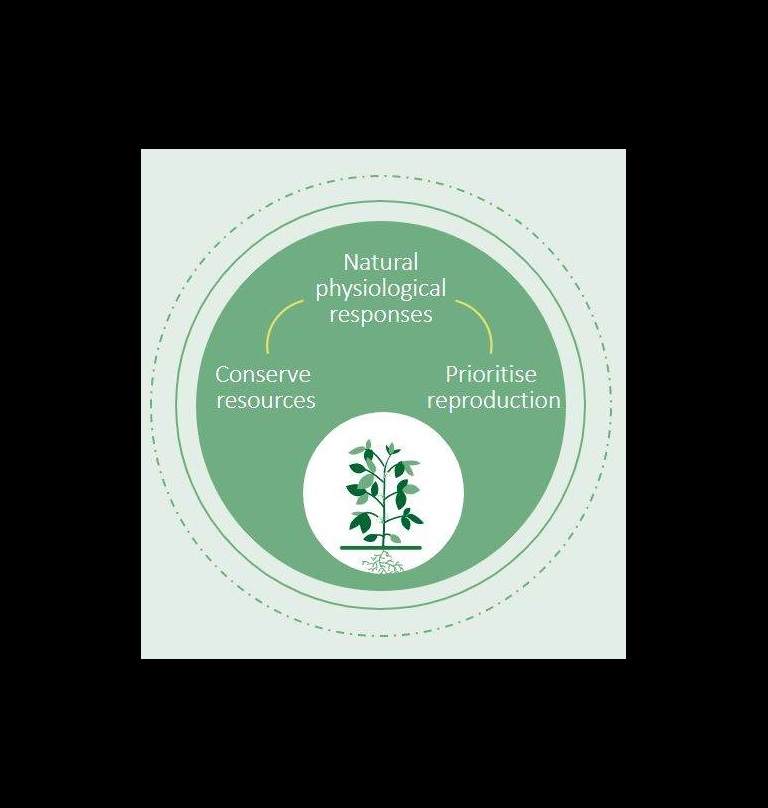 How do we produce our biostimulants?
We start by understanding natural plant processes in order to determine which physiological responses could limit yield. This could include damage caused by reactive oxygen species produced in response to stress, or inefficient nutrient uptake. We can then use our knowledge of plant physiology and biochemistry to develop solutions for model crop targets. Our biostimulants are synthesised or extracted from purifying natural compounds. We then create stable formulations for use as foliar sprays or seed treatment products, or work with partners to embed our technology in their products.